India's construction sector not only fulfills the housing needs of 1 billion people but it also serves as the second largest employment sector for livelihood in the country, right behind agriculture.
With such staggering numbers, the weight of responsibility is for everyone to share.
We at The Baya Company believe in doing our part to ensure and propagate the mission of safety of all our workers and the future residents at all of our construction sites and nearby.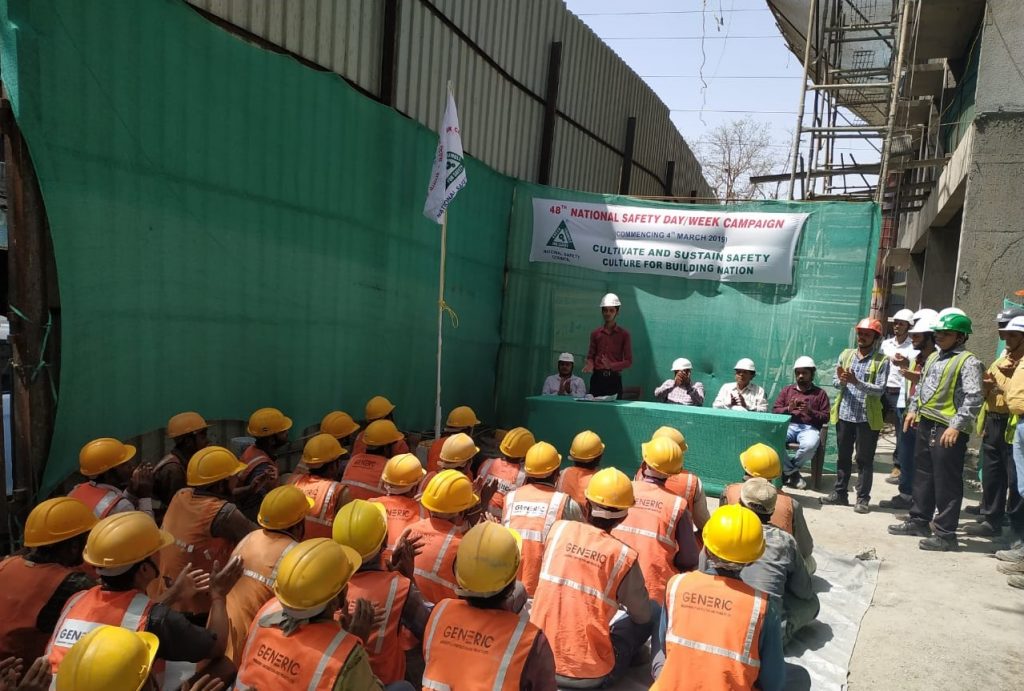 In India itself, research suggests that around 38 fatal accidents take place every day in the construction sector, as compared to 137 fatal accidents happening in Britain in a calendar year.
Keeping this in our mind and marking the national safety week in our calendars, we have recently observed the first day of the 48th National Safety Week at our sites – The Baya Junction, Chembur West, and The Baya Victoria, Byculla West, wherein several EHS professionals delivered a keynote address regarding safety measures and how to ensure zero harm to human life and property.
The confluence covered a large array of issues ranging from material usage guidelines to the latest innovations related to scaffolding, ladders, Personal Protective Equipment (PPE), hazard communication, and much more.
In the last year, we have completed 3 lakh+ manhours, while surviving zero fatal injuries and maintaining better than the industry average in terms of safety initiatives undertaken. Finally 5 Best performance certificates were distributed to workers in order to encourage each and every worker to perform the same.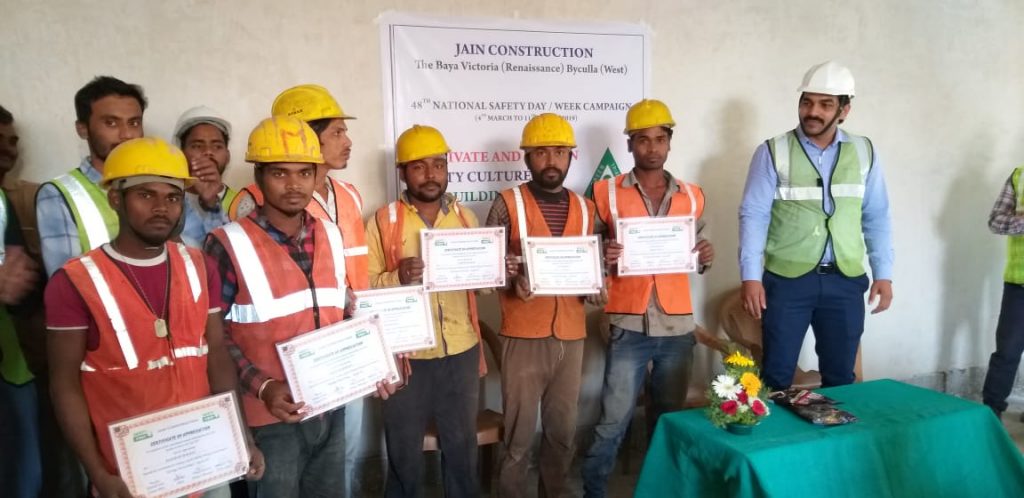 In the very own words of our founder, Mr. Rohit Kharche–
"Real estate sector is laden with vulnerabilities and new hazards cropping up every day. In such a challenging environment, it is our job to ensure that the workers always have accessibility to top-notch safety equipment and SOS help at the helm. The Baya Company has set up high precedents to better this year as well, and we are continually trying to make everybody's experience with Baya a fulfilling and enriching one".