Mumbai, aptly coined as the city of dreams and lights, offers to all an exciting array of opportunities. However, more possibilities mean more population. This, coupled with escalating demand and prices in a constantly upgrading New York-esque skyline, has resulted in smaller living spaces square foot wise; albeit with the same configurations to meet every person's requirements. So, a sensible space centric design is the way to go when setting up your home.
Planning stage
The easiest way to start off would be by looking for homes that have been designed keeping optimum usage in mind. Hence, if you're house hunting, then you have an added advantage of setting out with a well-planned home to make things easier when sprucing up the place. However, whether you're looking at a new place or redoing your present residence, when it comes to space maximisation your interiors play a crucial role in creating a neat living space. Your interior design holds the magic to lend even a smaller area the illusion of a spacious and luxurious place.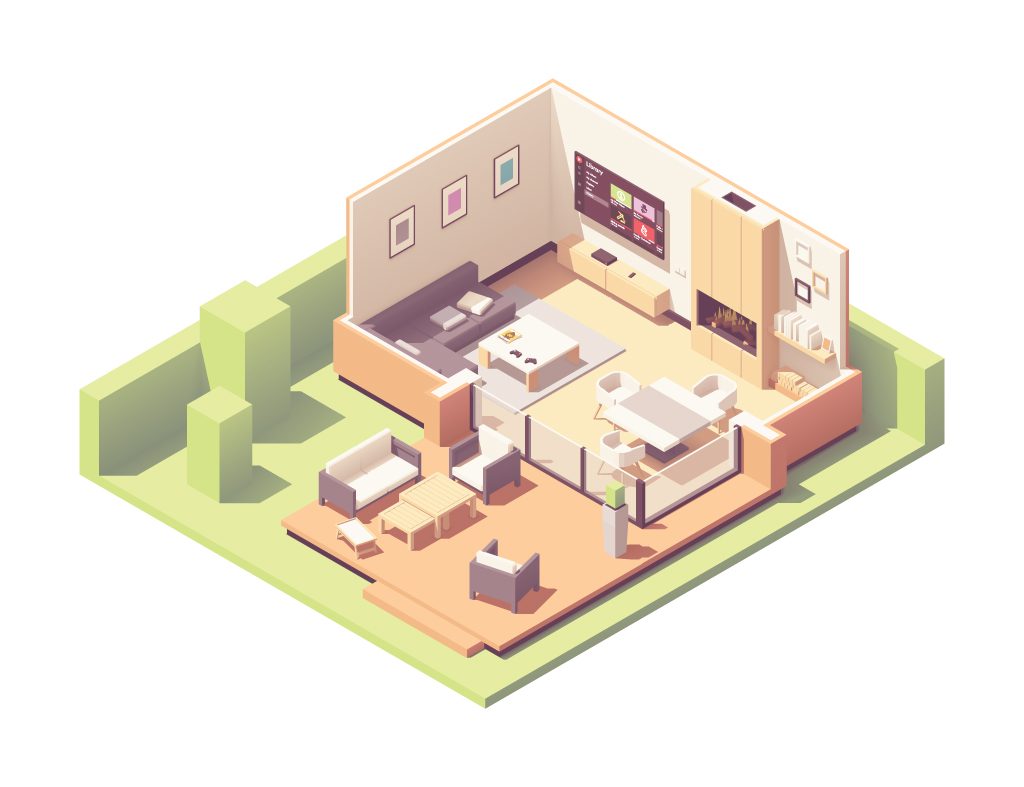 Setting up
Having a vision before you set up everything is crucial; especially when there are different demands of every family member, it doubles up as a checklist. Go for neutral or soft coloured walls and statement home accessories to give an impression of a bigger room. You can also look at low maintenance plants if you want to add a splash of nature in your space. This will make your home look simple, sleek and stylish while making it a breathable space. If you do want to use bright colours, then go for single statement walls with wallpapers and murals paired with neutral furniture for a balanced perspective.
Allocating space
Avoid creating too many rooms or enclosed sections as that will make your home feel claustrophobic. If needed, use shelves to create the look of separate sections. If possible, expand your windows to increase and maintain the airflow and sunlight coming in. Avoid having square tables as they can take up more space and instead select round tables and custom-built sectionals. You can opt for multipurpose furniture and décor pieces like sofa beds, foldable tables, and chairs, wall-mounted study desks etc to free up more space.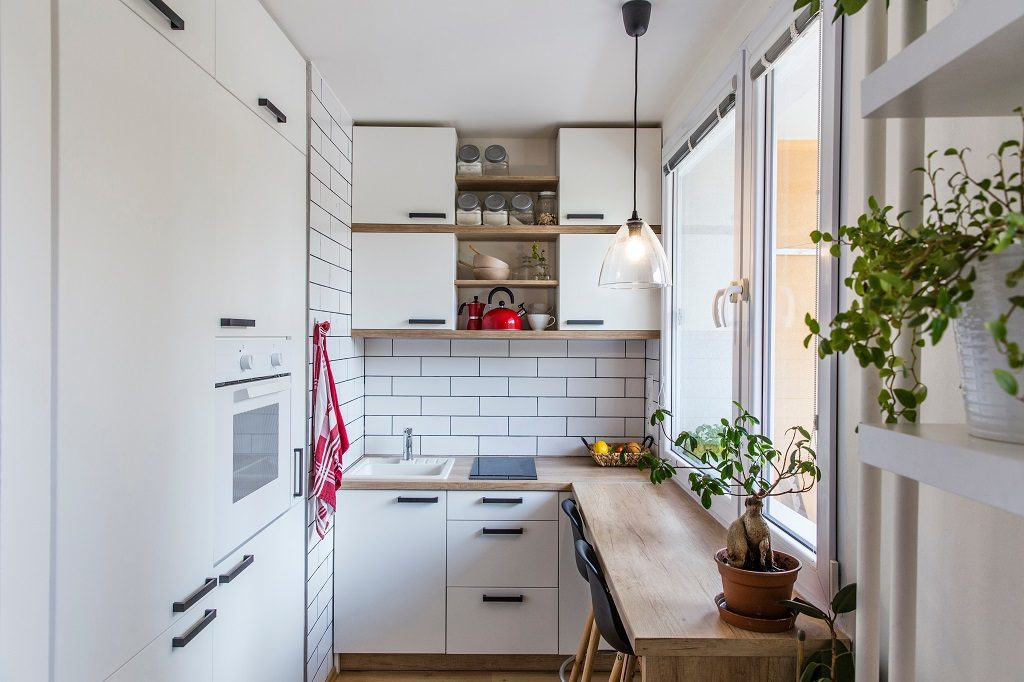 Substitute storage
A major concern in smaller apartments is storage. Even if you're into the KonMari method of organisation, there are essential household items that you just can't throw out and which also need to be stored in an accessible way. Here, vertical storage options are your saviours! A lot of people tend to overlook the fact that the vertical areas are vital components of your habitat and not utilising it means wasting almost half your available storage area. A smart, vertical set-up will not just add to the aesthetics of the room but also ensure that your things are not spread out.
Vision to behold
Another important aspect in order to ensure that your home has a welcoming look is the lighting. Ensure that your space is well lit, especially if your home doesn't get enough sunlight. Moreover, you can also use the oldest tried and tested trick in the book – mirrors. Large mirrors strategically put up around the house can give the vision of almost twice the area. You can even install large mirror cabinets, hooks and vertical closed shower fittings in your bathrooms to make it more spacious. Furthermore, adding smart rugs and using metallic doorknobs, fittings and accents can also considerably add to your home's visual appeal.
All in all, it isn't the carpet area but how smartly you manage your space that makes a house a comfortable home. And with every square foot in Mumbai being a precious commodity, a mindful space centric approach will considerably add to your home's value.