Homebuyers look at various factors before finalizing an apartment with any of the reputed real estate developers in India. These factors include the type and number of amenities offered, the type of flooring and bathroom fittings, unit configurations, the location and accessibility of the project to essential infrastructure and many more.
Most cities in India are growing vertically and as the population in these cities grows manifold, the space to accommodate these staggering numbers is rendered inadequate. Hence, real estate developers in India are left with no choice but to build high-rise buildings, even in the affordable housing segment, in order to create housing for a large number of home buyers in cities.
The increased height of residential development creates a dilemma for the home buyer: 'Which floor is the perfect floor for my home? Should I go for a higher floor or stay close to the ground on a lower floor?'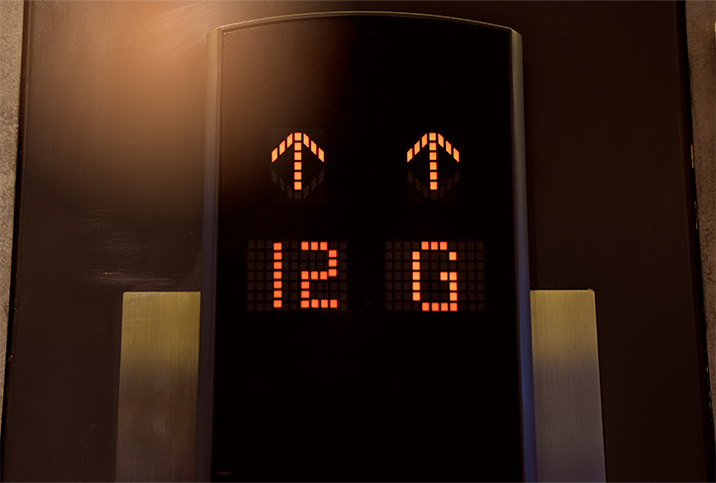 Today, we narrow down some of the unique advantages of each type to help you with what can easily be one of the most important purchases of your lifetime.
Lower Floors – Pros:
Units on lower floors are closer to the entrances and exits of the building, facilitating quick movement while getting in and out of the apartment.
Given this proximity, they are considered highly favorable for the elders and even for those who enjoy taking their pets out to the society-park, clubhouse and swimming pool at times. For all such daily activities, you would no longer be required to run all the way downstairs or wait for elevators.
Beat the Heat during Summers
Depending on the location of the building in a complex of buildings or the direction in which the windows of the units face, units on lower floors are relatively cooler during summers as they don't invite direct sunlight. This may translate into lower electricity expenses and a more pleasant and natural environment within the unit.
For the same reason, many working-class individuals are looking to settle in lush green localities, more specifically for low budget flats in Chembur.
Safest Units in Case of Emergencies
Units on the lower floors are the safest units during emergencies owing to their proximity to the ground. Occupants of such units can reach safe grounds the quickest and may have a better chance of avoiding injury in the case of emergencies.
Lower Floors – Cons:
Unless the building or gated complex has very good security personnel and security systems such as CCTV cameras in place, there may be a risk of intrusion into units on lower floors. Thus, ensuring a good security team and equipment in place is a good idea.
Units on lower floors may be more susceptible to insects and pests during certain times of the year as compared to units on higher floors.
Higher Floors – Pros: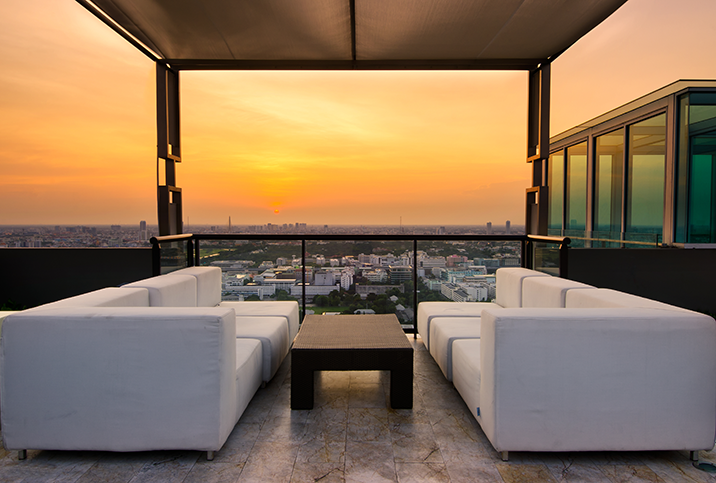 Depending on the location, a unit situated on higher floors may provide soothing views of the city. In case there are few tall buildings in the vicinity, a unit on a higher floor may also provide a sense of exclusivity and an airy feel to the apartment.
Away from The Hustle and Bustle of The City
One might think that it would cost a fortune to elevate themselves above the hustle and bustle of the city. However, there are many low budget flats in Chembur and similar green areas where this perception can easily be challenged.
Health Benefits & Privacy
Reduced noise and air-pollution levels at higher floors may provide a more comfortable and pleasant experience for the occupant of a unit on higher floors. Lack of units in the vicinity may also provide a more private experience.
Higher Floors – Cons:
Depending on the exact floor, it might take anywhere between 2 and 5 minutes to reach a unit on higher floors, assuming elevators are free and available. While this might seem like a small amount of time, it adds up to the travel time of busy individuals and may become bothersome.
One must consider all factors such as the number of elevators compared to the number of units in the building, the speed of those elevators, their reliability, etc. before investing into a unit on a higher floor.
Units on higher floors almost always sell at a premium owing to the aura of exclusivity that such units provide. It is rare to find units on higher floors that do not charge a premium price as compared to the price of units on lower floors in the same building offering the same amenities.
The Conclusion:

Whether to invest in a unit on lower or higher floors of a building depends on the preference of the investor, and the pricing that real estate developers in India are charging at the moment. A unit on a higher floor may not always mean a better unit.
One can find low budget flats in Chembur's scenic locality on mid to high floors offering the advantages of a higher floor at the price of a lower floor.
While the list of advantages and disadvantages isn't comprehensive, we hope it helps you get started on thinking about what really suits your needs and help you choose your next home wisely.