For a property buyer, there is no bigger dilemma than choosing between the right location and the right house. Living in a developed and posh neighbourhood is everyone's dream, but you would also have to shell a lot of money to make your dream come true. On the other hand, buying a property in a still developing location would be more affordable and it can also give you better return on investment down the line.
If you are still confused about choosing between location and property, then we are here to help you out. Let's dive in and discuss what is more important — Location or property: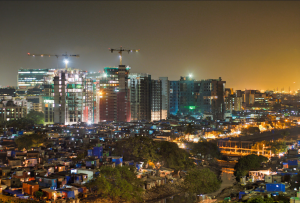 The perfect location depends on you
While there was a time when the right location was the most posh and developed neighbourhood in the city, it isn't the case anymore. With metros, buses, and private taxi hailing apps connecting every end of the city, and offices moving to the outskirts, the right location isn't a place on the map anymore. The ideal location for you to buy a house is one that fits your requirements the best.
That is why, before you even start looking at properties finalise on a few locations from where your office commute wouldn't be too long and your kids' schools are close as well. At the same time, look for locations where most of the amenities are in the vicinity and public transport is readily available.
After all, there is no point in buying your dream house in a great developed neighbourhood if you end up wasting 3-4 hours in traffic everyday and you are left with no time to spend with your family when you finally get home.
Here are some of the factors that make up for a good location:
Close proximity to good schools as well as hospitals

Commute to your office should be under an hour. Instead of checking the actual distance, analyse how much time it actually takes to reach your office during peak hours because some locations attract more office traffic than the others

Local shops, restaurants, and malls should be nearby so that you don't have to travel much to spend some downtime with your family

Easily accessible public transports

Parks nearby where your kids can play and have fun

Safe neighbourhood with low crime rate

No electrical or water issues (especially if you live in a city with water scarcity)
Once you have picked the right location, you can start looking at properties that fit into your budget.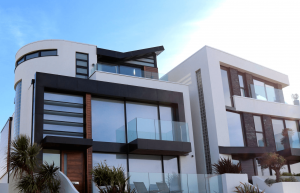 Property rates in developed locations are expensive and stagnant
Buying a house in a developed location will obviously be more expensive than investing in a property in an upcoming location where the development is still in process. Not to mention, property rates in developed locations have been saturated, which means you might not get as good of a return on your investment, as compared to upcoming locations in your city.
That is why, when you are scouting for properties in the locations you like, explore the upcoming locations nearby to compare the property prices. You should also research about the amenities that will be introduced in those up and coming locations by the time you get possession and move into your new house.
We recently wrote a piece about the Green Gold Corridor in Chembur, this location is a good example of an upcoming area that has immense potential in the future.
Location is permanent; property isn't
One of the biggest factors that you should keep in mind is that the location of your property will always stay the same, but you can change or modify your property any way you want after you buy it. Whether you think the bathroom is too small or the kitchen isn't good enough, you can always renovate them.
Similarly, if you think the house doesn't get enough light, check if its because of the direction of the house or because the windows aren't big enough. If the house is located in a way that it would never get a lot of light anyway, even with big windows, then its best to look at other options.
Houses that require some renovation or remodelling typically sell for less as compared to newly developed houses. You can choose to invest some time and money to remodel the houses you buy and then get a great price for them when it comes the time to sell or rent them.
In the end, you should remember that both location and property are important factors, and what matters is your requirements and budget.