Maharashtra Real Estate Regulatory Authority (MahaRERA) has announced that it will soon start accepting online payments to ease the complaint registration process against unregistered projects. By paying a sum of INR 5000, people will be able to setup a hearing for their complaints.
By introducing transparency and ease of access, MahaRERA aims at making the complaint filing and resolution process as seamless as possible for everyone.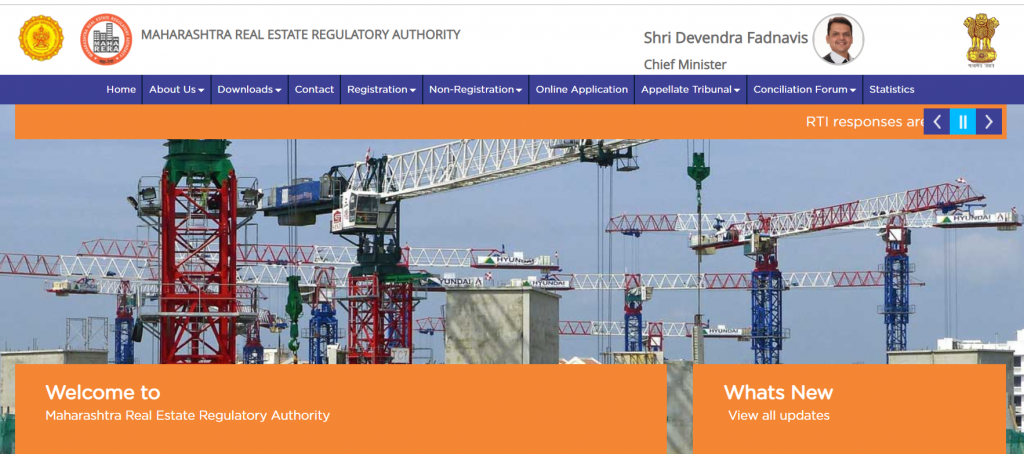 Too many pending complaints needed a fresh approach
Last month, it was revealed that over 75 percent of the MahaRERA appeals were unresolved because the only retired judge assigned to hear the pleas was on a long leave. Apart from adding additional judges to hear appeals, MahaRERA also wanted to make it easier for people to file complaints against unregistered projects and setup a hearing for the same, which is why the website will soon start accepting online payments.
Till the payment gateways go live on the website, the authority has shared bank details where people can send money for hearing their complaint.
Earlier, if someone had to file a complaint regarding unregistered projects, they had to send an email to the authority and there was a fairly long process that followed after that. The informants had to fill a detailed form and then fill an offline payment receipt, which had to be mailed to RERA along with the serial number of the complaint form. From May 2017 till now, MahaRERA has received over 9794 emails from people who have complaints against unregistered projects. Out of those emails, there were 7328 valid ones complaining against 721 projects in the state.
With the introduction of online payment, anyone can easily file a complaint online and pay the amount to setup a hearing for the same.
As a rule, the details about the informant filing complaints is kept confidential. Though, if you do want a hearing to take place for your compliant, then your details may not be kept confidential anymore.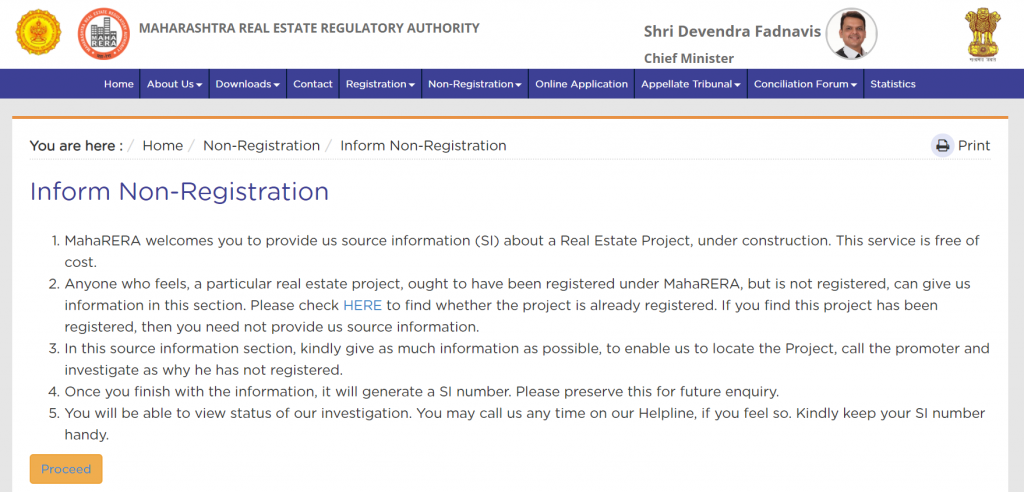 MahaRERA is seeking more transparency
The Real Estate and Regulation Development Act (RERA) was passed in the parliament in 2016 to protect homebuyers from illegal builders and boost property investments. It is an act that changed the real estate sector forever. But what makes this act all the more special is that the central government gave states the power to implement certain sections of RERA in their own way. The real estate industry has hardly ever been a transparent one, but RERA is an act that is trying to change that and make more information available.
Apart from displaying information of all the registered projects on the website, MahaRERA has also uploaded all the RTI applications on its website that it has received since May 2017.
Each application has information about the date of application, responses, and applicant's name as well. The information, which was released on August 1st, also aims to avoid repetitive RTI applications.
While RTI activities have welcomed this move, we still wish there was a search option to make it easier for people to review information.  
In order to to make it easier for people to get all the information they require before they buy a property in Maharashtra, MahaRERA has also recently added the geographical information system (GIS) mapping technology on its website which allows prospective buyers to see the exact location of the registered project on a map. This in turn allows them to check the area, its details, and all the amenities available in its vicinity.